IT Infrastructure Virtualization
What is virtualization? Simply put, it's the process of creating a virtual, rather than physical, version of something. Virtualization can apply to computers, operating systems, storage devices, applications, or networks. Virtualization uses software to simulate the existence of hardware and create a virtual computer system. Doing this allows businesses to run more than one virtual system – and multiple operating systems and applications -- on a single machine.  This can provide greater economies of scale and greater efficiency.  Simply put, virtualization is a powerful technology that enables you to reduce and consolidate your physical hardware requirements, improve your network, create agility and scalability for IT, and serve as a foundation for a true software-defined data center.
We at, Blue Leaf Intech Pvt. Ltd.®, have solid knowledge and experience in designing, implementing and supporting solutions using VMWare® virtualization technologies. VMware, a long time global leader in virtualization field (recognized by Gartner® Magic Quadrant Survey), is intensely focused on enabling businesses to develop, deliver, and consume applications ranging from traditional, client-server to modern, cloud native on any device.
We help you to build the right foundation for virtualization of your IT Infrastructure. Virtualization is the driving force for increased business agility, which is the central business issue of our times. We centralize your business issues and solve them using virtualization. With VMWare's® proven virtualization technology, we provide you a comprehensive roadmap to address virtualization transformation related challenges and also execute it according to your needs to make it a success story for you.
Benefits of Virtualization
Virtualization can increase IT agility, flexibility, and scalability while creating significant cost savings. With increase in performance and availability and automation of, Virtualization can transform your IT infrastructure that's simpler to manage and less costly to own and operate.
Reduce capital and operating costs.
Deliver high application availability.
Minimize or eliminate downtime.
Increase IT productivity, efficiency, agility and responsiveness.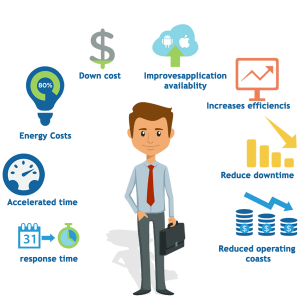 Speed and simplify application and resource provisioning.
Support business continuity and disaster recovery.
Enable centralized management.
Build a true Software-Defined Data Center.
VMware's® industry-leading platform supports all levels of virtualization, from desktop and server virtualization to a full-fledged Software-Defined Data Center.
Types of Virtualization you can ask us to do for you!
Server Virtualization
Most servers operate at less than 15 percent of capacity, leading to server sprawl and complexity. Server virtualization addresses these inefficiencies by allowing multiple operating systems to run on a single physical server as virtual machines, each with access to the underlying server's computing resources. Server virtualization also enables faster deployment, increased application performance, and higher availability. Furthermore, as operations get automated, IT becomes simpler to manage and less costly to own and operate.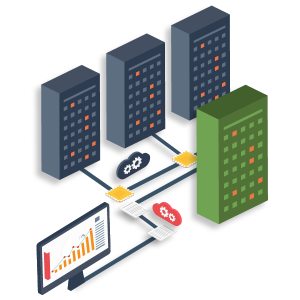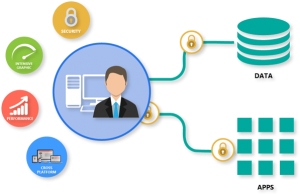 Desktop Virtualization
Deploying desktops as a managed service gives you an opportunity to respond quicker to changing needs and opportunities. You can reduce costs and increase service by quickly and easily delivering virtualized desktops and applications to branch offices, outsourced and offshore employees and mobile workers on iPad and Android tablets.
Software-Defined Storage
Huge data volumes and real-time applications are pushing storage demands to new levels. Storage virtualization abstracts the disks and flash drives inside your servers, combines them into high-performance storage pools, and delivers them as software. Software-defined storage is a new approach to storage that enables a fundamentally more efficient operational model.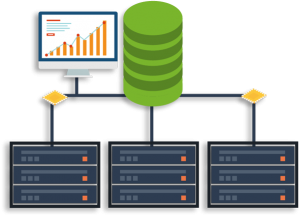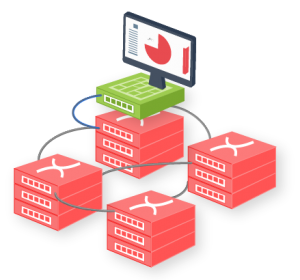 Network Virtualization
Network virtualization is the complete reproduction of a physical network in software. Applications run on the virtual network exactly the same as if on a physical network. Network virtualization presents logical networking devices and services—logical ports, switches, routers, firewalls, load balancers, VPNs and more. Virtual networks offer the same features and guarantees of a physical network with the operational benefits and hardware independence of virtualization.
Virtualization Across Verticals
A VMware® virtual infrastructure can help businesses across all industries optimize their IT resources and deliver high availability.

Education
Quickly provision new labs and deliver virtual desktops to remote students and faculty while increasing control and security.

Financial Services
Achieve business agility with solutions for cloud computing, real-time data management and support for remote and branch offices.

Government
Respond faster to the needs of constituents and agencies while reducing IT capital and operating expenses.

Manufacturing
Increase productivity by leveraging global collaboration while increasing security and flexibility.

Healthcare
Keep patient data and information secure and protected in the data center when you deliver desktops as a service.

Retail
To convert shoppers into buyers, retail stores need to elevate the customer experience while keeping sales associates engaged and informed with the product expertise their customers demand.
Disclaimer: This page may contain information directly referenced from VMware® website hence, we do not seek full ownership.